Wednesday 18 December 2019
The Christmas season is finally here and it's time to take a break and wind the term down with some festive fun! Consider ringing in the close of the school year with some of the Christmas-themed ideas below.
Christmas cards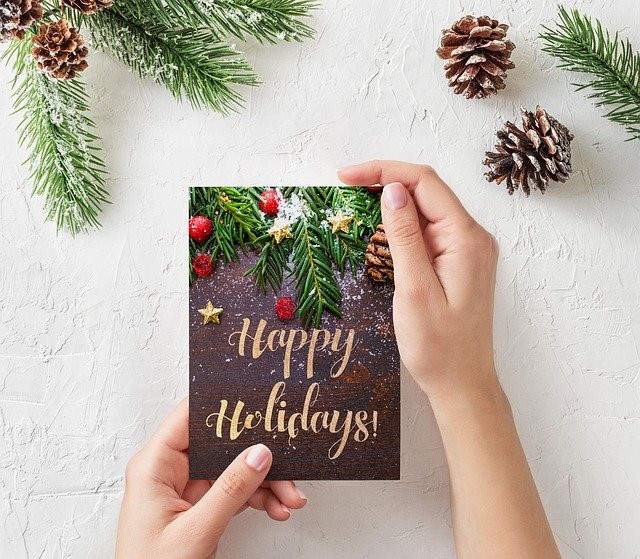 Not only are handmade Christmas cards fun to make, they can use up those pesky paper and material scraps left over from the year. They're also incredibly simple to make—all pupils require is a piece of A4 paper for the base of their card, and their imagination, and the available materials will take care of the rest. If they're stuck for inspiration, you can make some of your own, or simply search for creative examples online.
Reindeer antlers
Christmas is a great time for dress-ups, whether it's using reindeer antlers or Santa hats. Pupils can easily create the former through a number of methods. We recommend using the first design on this page for classroom craft, as it only requires card and glue or staples. Despite its simplicity, it can be customised with anything crafty you have available, from glitter to paint.
Paper snowflakes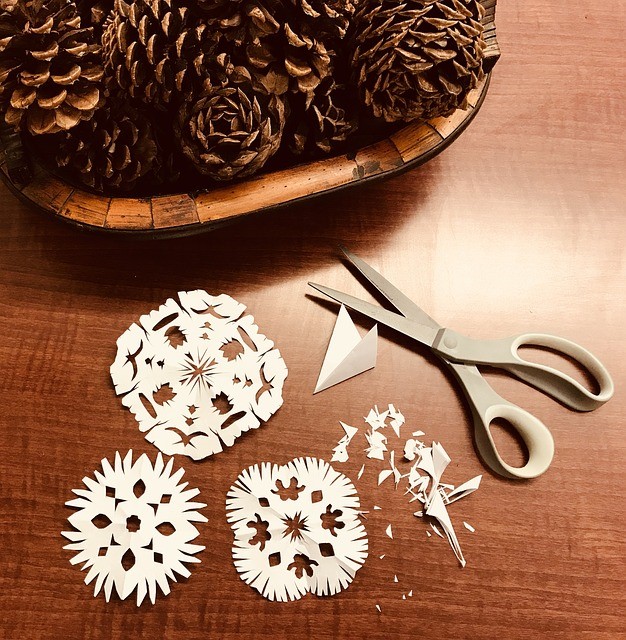 Here is a simple craft video, which you and your pupils can easily follow. Invite your pupils to design their own snowflake patterns. After all, every snowflake is unique! Once finished, you can thread the snowflakes onto a string and hang in the classroom or stick them on the wall. It's the perfect way to create your own winter wonderland.

Ice lolly stick craft
The range of Christmas craft that can be created with ice lolly sticks is quite varied. Creations range from snowmen, to angels, to all Christmas-themed items in-between. Depending on what materials you have available, your pupils could enjoy attempting to create any of these. They may even come up with ideas of their own. If you lack fabric, buttons and paint, the simple snowflake is another option, which can be as plain or as sparkly as the materials you have on offer.
If you have a hot glue gun and some string, you can turn these creations into hanging ornaments. If not, they also stick into Christmas tree branches without much trouble.
Toilet roll crafts
Would you prefer your Christmas crafts to be more three-dimensional than ice lolly sticks? Try toilet roll craft instead. If you don't think you'll have enough toilet rolls for you class, you can ask your pupils a few days prior to bring in some from home. While the example website uses googly eyes and shiny card, don't let that stop your (or your pupils') imagination—eyes and clothes can be just as easily drawn on or created from pieces of paper and card.
Candy cane reindeers
If papercraft isn't your favourite activity type, you can't go wrong with the easy and classic candy cane reindeer. All you need are pipe-cleaners, googly eyes, red pompoms, glue and candy canes. Pupils simply tie the pipe-cleaner antlers onto the candy cane and then stick on two eyes and a nose. Just like that, the reindeer is ready to be hung on a Christmas tree, whether in the classroom or at home.
Reindeer spheres
Following on with the simple reindeer theme, these reindeer spheres are another adorable choice of Christmas decoration that should be fairly simple for your pupils to follow. These would also sit nicely on a Christmas tree, if you have some string to stick them to.

As the year draws to a close, are you looking forward to fun classroom activities? Or is your mind already on the holidays? Whatever the case, Prim-Ed Publishing wishes you all the best for the remainder of 2019 and the Christmas season!